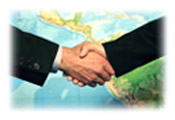 Mission

To maintain a strategic value-driven perspective in the implementation of technology solutions.

To help organizations to assess and leverage the best technology solutions for achieving their strategic goals.

To develop solutions that produce the greatest value.

To be a responsible and effective team player with our clients and partners.

To work with clients, partners, and vendors with 100% integrity.