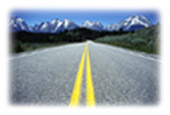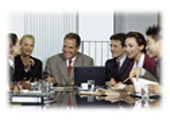 Approach

AcroVision recognizes that there are many excellent formal methodologies and approaches to project success – and that a hybrid approach is usually best.

Whatever the situation, we adhere firmly to these three principals:

Teaming - Projects require winning teams to be successful. It might mean working alongside client personnel, taking responsibility for a portion of a large project lead by another partner, leading a project team, or providing 'one on one' services for the client. The important things is to have successful projects and programs.

Be Agile - We believe it is sound philosophy to deliver early and often. Whether it is a project plan, a requirements document, a prototype, a design document, or a completed and tested application, there are many short-run deliverables that can keep the project team sharp and on track - producing what the client wants and needs.

Strategic Deliverables - Delivering results means achieving strategically aligned outcomes - on time, cost effectively, and to required quality standards. It is critical to take a broad perspective on how the project or program fit, and to devise performance metrics that measure progress toward strategic goals.